The MHE Story
The original bulk Materials Handling Equipment Company (MHE) was formed in the 1920's in Chicago, Illinois to support the demands of expanding industries. Advancing technologies of this era were affording many industries an opportunity to improve production while reducing costs. New process techniques generated the need for high quality custom-built bulk handling equipment.  MHE became one of the leaders in this market and pioneered many of the features used today for high temperature, high abrasion, and corrosive applications. In addition to being one of the original founding members of the Conveyors Equipment Manufacturers Association, many within their engineering staff were considered as material handling experts and helped develop several standards in screw conveyors and bucket elevators.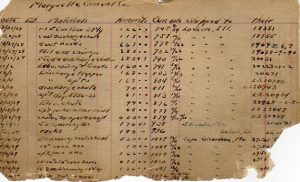 In the 1930's, MHE expanded its product line to focus on specific Industry needs. Realizing the severe conditions that Cement Producers demanded, MHE developed one of the original Cement Mill Class Bucket Elevators, Drag Conveyors, and Screw Conveyors. Ash handling at Power Plants required special conveyors for hot and abrasive materials.  And, coal use was a major bulk application that was experiencing premature failures which required special corrosive protection.
The next three decades found MHE expanding and increasing their market share. They added Apron Conveyors and an array of specially designed conveyors for the most severe operating conditions. In the mid 70's, Jervis B. Webb Company purchased MHE to expand their product line and soon consolidated the operation of Chicago to Marietta, Georgia.
Today, under new ownership by Merrick Industries, the company remains in Marietta and will continue its proud 90+ year heritage. Merrick with its 100+ year history manufactures Belt Scales, Weigh Feeders, Loss-in Weight Feeders, Volumetric Feeders, Slakers, Bulk Flowmeters, Mixers, and Chemical Feed Systems. Our combined experience is allowing MHE to take a new role in conveyor advances including improved Internet access, increased product line capabilities including Custom Belt Conveyors, Pocket Belt Conveyors, Apron Weigh Feeders, Silo Dischargers, Volumetric Drag Feeders, Conveyor Controls, Expanded Installation, Startup and Service Assistance, and much, much more. New pricing options are available which will provide its long-term customers and new customers an opportunity to purchase the same high quality products at an extremely competitive rate.
The new MHE has the broadest line of bulk material handling equipment and capabilities of any other manufacturer.