Custom Bucket Elevators, Screw Conveyors & Drag Conveyors for the Power & Utility Industry
For over 80 years, MHE has been a leader in supplying power and utility companies with custom apron conveyors, bucket elevators, screw conveyors and drag conveyors that are built to increase efficiency while withstanding abrasion, corrosion, and harsh temperatures.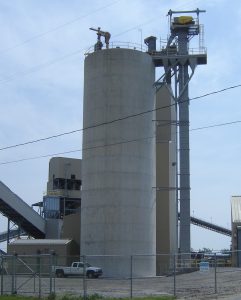 Energy companies like Detroit Edison, Covanta, First Energy and Tucson Electric have relied on MHE to help them look ahead, make plans, and adapt to an evolving economy that is rethinking the way it provides energy. At MHE, we create custom conveyors because we understand that the power and utility industry is constantly changing to meet the needs of new technologies and fuels. As these industry changes take place, many engineering companies are looking to MHE to provide conveyor systems that will service the renewable energy challenges demanded by the power and utility companies. Today's pressure in the Power Industry to use multi-fuel options can be assisted by the experience MHE has gained conveying these fuels for over 90+ years.
Custom screw conveyors, drag conveyors, and bucket elevators designed by MHE have given plant engineers like Bechtel, KBR, Black and Veatch, and Roberts & Schaefer as well as operations managers like Montenay, Veolia, and Babcock & Wilcox across the country the ability to increase efficiencies without increasing long-term costs. MHE's custom conveyors can handle eco-friendly technologies and fuels such as wood waste, peanut hulls, corn stover, sugar, as well as other bio fuels.
MHE offers custom conveyors designed for the following applications:
Flue Gas Desulfurization Handling that handle air cleaning materials from baghouses and scrubbers such as lime and limestone
Conveyors that handle ashes that are left after burning
Bucket elevators for coals, lime, limestone, fly ash, bottom ash, and dust
Drag conveyors for coals, fly ash, lime, limestone, dust ,wood and other fuels
Submerged bottom ash conveyors for wet bottom ash
Screw conveyors for coals, lime, limestone, fly ash, bottom ash, dust, wood and other fuels
Apron conveyors for raw materials where unloading is required
Contact MHE today to learn more from our 90+ years of experience and for more information about how our custom conveyors can increase the efficiency of power and utility companies.