Conveyor Manufacturers: Customization for YOUR Application
MHE is one of the leading conveyor manufacturers in the country because it offers something that a lot of others don't – customization.  Most conveyor manufacturers mass-produce conveyors that are all based on industry standards and specifications. Competitors also focus on their products and what they sell, NOT what you need. MHE is one of the oldest material handling companies in the nation; we started out in the 1920s and actually played a role in forming those industry standards, so our conveyors not only meet those standards, but they exceed them.  We took the basic conveyor standards and went a step further to meet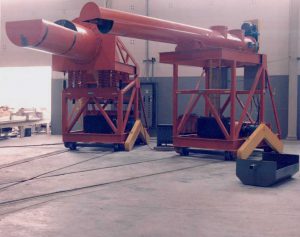 industry needs that were unique and essential.
MHE focused our conveyors design on applications that deal with harsh conditions like abrasion, corrosion, and high temperatures.  These conditions demand only the most durable materials and only the most intelligently engineered conveyor designs in order to keep in constant operating mode.  Conveyors from MHE are engineered specifically to withstand these conditions.
Some of the other benefits of choosing MHE as your conveyor manufacturers are:
Personalized service
Decades of experience and knowledge
Parts and service prioritization
More
There are no other conveyor manufacturers that can offer you the customization and personalized service of MHE combined with our extensive experience in the conveyor manufacturing industry.  We have likely seen and solved every conveyor challenge possible, so we are able to recognize them before they occur and you won't be paying for unneeded research and learning.  We can come to your location and tell you immediately what conveyor configurations and designs are going to help you to maximize your business and profits.
Choose MHE as one of your conveyor manufacturers, and you are choosing to be backed up by over 9 decades of knowledge and experience.
To contact MHE for more information click here.