An Experienced Manufacturer Offering Customized Solutions for a Variety of Conveyor Applications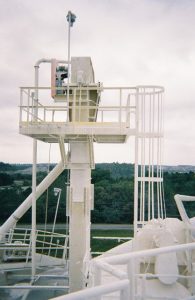 If your company is in the market for an industrial material conveyor, would you rather adapt your processes to the conveyor or have the ideal conveyor manufactured specifically for your needs? If you'd prefer a custom conveyor built to your specifications, turn to Materials Handling Equipment (MHE). We've been an industry leader since 1927 because we know how to create the perfect solution for a wide variety of conveyor applications. We have unmatched experience when it comes to designing custom material handling conveyors, and we utilize heavy-duty materials to ensure that our conveyors are the longest-lasting on the market.
Conveyor Applications
If your company needs to move bulk material quickly and efficiently, MHE likely has a conveyor that will get the job done. We manufacture all types, including drag conveyors, bucket elevators, screw conveyors, belt conveyors, pan conveyors, and apron conveyors. Our custom conveyors are utilized for a variety of industrial applications, including the conveyance of:
Boiler, bottom and fly ash
Cement
Food waste
Clinker
Wood chips
Biomass
Minerals
Paper pulp
Additionally, MHE stands out from the competition when it comes to the environments our conveyors can withstand. Our heavy-duty conveyors are manufactured to perform long-term in the harshest conditions imaginable, including extreme temperature, abrasion, and corrosion.
If you would like to learn more about the different industrial conveyor applications that we can provide a customized solution for, contact Materials Handling Equipment today to schedule a consultation with our team of experts.