Custom Apron Conveyors Designed to Meet Any Application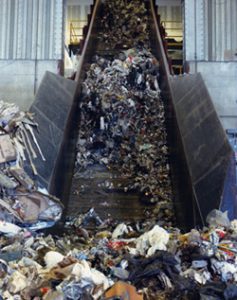 Apron conveyors from Materials Handling Equipment (MHE) are built to meet your individual requirements, with custom-engineered components and a one-piece design with open access mechanical supports. This equates to improved reliability, lower maintenance costs, and a greater return on your investment, though our custom apron conveyors are already priced competitively.
Why Is Customization Important?
When you partner with MHE for the manufacturing of your apron conveyor, you won't have to try to force a conveyor into a role it wasn't designed for. Because our conveyors are completely custom, we can meet just about any demand to produce a conveyor that satisfies your specific needs. Whether you're looking for custom pans, a European-style light-duty design, or a pan conveyor that's manufactured specifically for an exotic material, we have you covered.
Our Conveyors Can Handle Any Environment
MHE offers a large selection of apron conveyors that are manufactured with heavy-duty steel construction that is designed for abrasive, corrosive, and extreme temperature applications. This translates into unmatched long-term reliability. In fact, it might surprise you to learn that many of our heavy-duty conveyors that were installed more than a half-century ago are still performing their day-to-day duties reliably? That's a testament to the decades we've spent engineering the best conveyor solutions for every industrial need.
Some of the features and options of our apron conveyors include:
Multiple pan designs and chain types with a variety of different roller designs
Structural steel framing and supports with reinforced impact beds
Adjustable 40-pound guide rails with integral structural steel supports
Pedestalled bearings with adjustable bearing stops and pads
A variety of upgrades, including full covers, hoods, and abrasion-resistant steel chutes
Integral lump breakers, feed hoppers, lined chutes, and metering gates
Some of our apron conveyors' product specifications are:
Capacities up to 1000 TPH
Heights up to 100 feet
Inclines up to 60 degrees
Heat resistance of up to 2800 degrees Fahrenheit
Widths up to 8 feet
Lengths up to 200 feet
Each of our apron conveyors is completely assembled and tested prior to shipment, and with MHE you will never have to worry about service, operation assistance, and spare parts. We do all of our own work, from design to manufacturing through to service. If your pan conveyor malfunctions, you won't have to worry about your plant being offline for long. Our Critical Care team will spring into action to deal with the issue and get things running as soon as possible.
Don't settle for a conveyor that falls short of your needs and goals. Contact MHE today if you would like additional information about the custom, heavy-duty apron conveyors we manufacture. We'll be happy to meet with your team to answer your questions and tell you about more of the reasons why one of our custom conveyors is the smart solution for your company.