We'll Deliver a Custom Biomass Conveyor That Meets Your Needs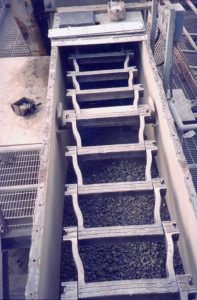 No matter what type of organic material your industrial plant deals with, Materials Handling Equipment can custom manufacture a biomass conveyor that will provide the consistent and reliable flow you're looking for. We've become an industry leader by consistently exceeding expectations in terms of product reliability and customer service. We've been providing heavy-duty conveyor solutions since 1927, so you'll be hard-pressed to find a company with a similar level of experience. We serve a wide array of industries, including:
Paper and pulp
Agriculture
Mining
Renewable Energy
Power and utility
Cement
Construction
Our Conveyors Never Disappoint
Many of the conveyors that we delivered more than a half century ago are still performing reliably to this day, so you can be confident in the quality of the biomass conveyor we provide to your company. Our manufacturing process utilizes heavy-duty components such as custom drives and wear-resistant alloys, which ensure that our conveyors can withstand the most extreme environments. What's more, our conveyors are completely custom built, which means you won't have to worry about making modifications to fit someone else's needs. Our team will meet with your engineers and visit your plant so we can provide a biomass conveyor that will fit seamlessly into your operation while increasing productivity. And, if you ever encounter a problem, our Critical Care Team is standing by 24/7 to provide immediate assistance.
Learn More
Let Materials Handling Equipment provide a custom biomass conveyor that you'll be able to count on for decades. Contact us today to schedule a site visit and consultation.