When Should You Replace Your Conveyor?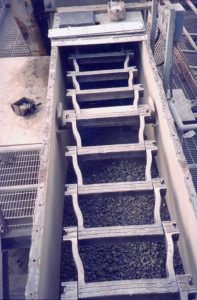 An industrial conveyor, if manufactured properly, can provide decades of service, moving large quantities of bulk material quickly and reliably. However, like any type of industrial equipment, a conveyor will eventually need to be replaced. Deciding when a new conveyor is needed isn't always easy, especially considering the time and expense involved in a conveyor replacement project. Additionally, being without a conveyor for days or weeks at a time can bring your company to a standstill. If you want to plan ahead to ensure a smooth transition, be cognizant of the following reasons why a conveyor may need to be replaced:
Wear and Tear
Industrial conveyors are usually manufactured using heavy-duty components so they can withstand harsh environments, such as extreme heat, abrasion, and corrosion, while still operating reliably. However, even the best-made equipment eventually wears down and stops working as it should. If you notice that you're having to make more and more repair calls regarding your conveyor, it might be time to contact a manufacturer and start the process for acquiring a replacement.
The Emergence of New Technologies
This one will be pretty easy to recognize. If technological advancements have rendered your current conveyor system obsolete, you're probably going to want to upgrade your conveyor as soon as possible to improve productivity. This becomes even more important if your competitors are already enjoying the benefits of new technology.
Increasing Conveyance Needs
It's usually a good sign for a company when its equipment can no longer handle the output levels needed. While increased productivity usually means a healthier bottom line for the company, it could also mean it's time you upgrade the current conveyor or add an additional conveyor line to keep up with demand.
Shifting Company Goals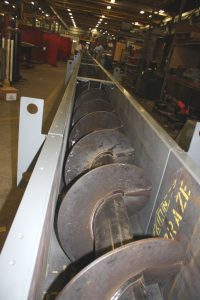 If your current industrial conveyor was custom-manufactured to meet a highly specific application but your company heads in a different direction or starts working with additional types of bulk material, you may need to replace it. Different types of conveyors are needed for various bulk materials. For instance, drag conveyors can be effective for bottom or fly ash, while an apron conveyor would be a better choice for waste processing.
Materials Handling Equipment Can Provide the Conveyor You Need
No matter what type of bulk materials you're working with, Materials Handling Equipment (MHE) can manufacture a heavy-duty conveyor that meets your specific needs. We've been an industry leader since 1927 and have unmatched knowledge and expertise. Unlike many of our competitors who offer cookie-cutter solutions, we custom manufacture our conveyors so they can handle precise tasks and fit into the space that is available. Additionally, all of our conveyors are manufactured using heavy-duty components and wear-resistant alloys so they can get the job done in extreme environments that feature excessive heat, abrasion, and corrosion.
When you partner with MHE, we will conduct a site survey of your plant, discuss your conveyance goals, and help you choose the ideal custom conveyor. Once the manufacturing process is complete, we will be there for the installation to make sure your staff is trained and ready. And we will only be a phone call away should you ever require service assistance.
Contact Materials Handling Equipment today if you'd like to learn more about our custom conveyors.